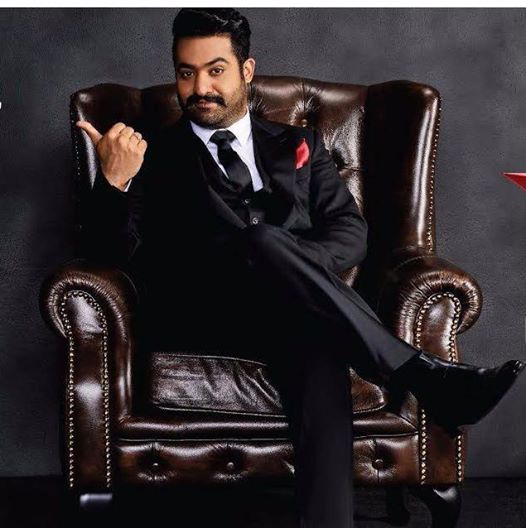 STAR Maa and NTR launch the Bigg Boss promo
Saturday 8th July, Hyderabad : Star Maa  is all set to launch the BIGGest ever reality show 'BIGG BOSS' in Telugu with Young Tiger NTR as host for the first time on television. In line with its vision of being audacious, inspiring and entertaining the channel is all set to sizzle with the show launching on 16th July at 9 PM . Promos are on- air and creating heavy buzz on TV &  Digital platforms.
Right from the first reveal promo showcasing Jr. NTR in a stylish video to the one where he explains the format and promises entertainment, the promos have been creating a sensation. The latest promo launched brings out the naughty and fun loving side of the host and the show. The promo gives a glimpse into some elements of the life which the dozen celebrities will experience in the house. Jr. NTR as the host has a ringside view and is shown thoroughly enjoying it.
Bigg Boss, the Indian version of the international format Big Brother is one of the most successful reality television series ever. In this season, the show will have 12 celebrity contestants who will be locked up in 1 BIGG house with 60 cameras surrounding them and watching their every move for 71 days. The cameras will be on record mode all the time capturing the real side of these celebrities. Like the new promo illustrates, we shall see our famous and glamorous celebrities doing the regular chores and having to live without their gadgets. They will be periodically instructed by BIGG BOSS voice on tasks and rules and they will have to follow that. Each week the housemates have to nominate 3 names for eviction from the house and the viewers have the power to vote in the housemates for prolonging their stint on the show. The celebrity with the least votes is evicted from the show on the weekend.
The most anticipated question remains who are the dozen celebrities who will enter the house and that continues to be a mystery until 9pm 16th July.
Jr. NTR who seems to be having a blast with the project said "I feel technology and gadgets are increasingly taking over our lives. This show actually has a huge relevance and is fascinating because it will force a bunch of strangers to live inside a locked  house with no gadgets and no access to the outside world, forcing them to forge new relationships. When I was offered the show, I said yes instantly because of the challenge it presented to me as an actor"
The presenting sponsors, Smartphone brand OPPO have quoted ""We are excited about our association with Star Maa. OPPO is a leading camera phone brand and is known and appreciated for its cameras experience and high-quality products. We believe that both brands have a high appeal amongst our local audience, especially the youth. Thus, this association is perfect. With the first ever Bigg Boss season on Star MAA  with OPPO, we together want to offer our audience entertaining content, bring our fans closer, generate more ideas, and bring more surprise in the coming future."
 Alok Jain, Business Head of Star Maa commented "At Star Maa we believe in the power of innovation and as a market with a huge appetite for the new, that is what has driven us to the no.1 position in primetime today and we are fairly certain that the first season of Bigg Boss will entertain the audience like never before taking us further ahead. Bigg boss is a huge platform for us to showcase our differentiated strategy to our target audience and strengthen our relationship with them. We are in the business of entertainment and that is a promise we hold very dearly for every project we embark on"